Inspired Ingredients. Expertly Matched.
Influenced by global cuisine, worldwide tradition and local culture, Paired couples distinctive flavors to create unexpected taste sensations. We challenge our guests to break the rules and dine differently. Join us in the lobby venue for an innovative, exciting and entirely unique dining experience.
Sheraton Selects
Curated Tastes
Sheraton has partnered with Wine Spectator to offer the best in premium wine. A specially curated wine list features top-rated wines available by the bottle, the glass or a simple 2 oz. taste. Savor a classic pour, or sample a local signature. Ask us about pairing your selection with one of our small plates.
Small Plates
Local Flavor
Activate your taste buds. Our small plates put a new spin on the classics with creative, imaginative and locally relevant dishes that pair perfectly with our craft beers and Sheraton Selects wines.
Craft Beer
Area Brews
Independent and distinctive craft beers sourced from local breweries are handpicked to complement our small plates. Join us at the hotel bar, where you can explore our current selection and learn more about the local brewers who comprise our craft beer program.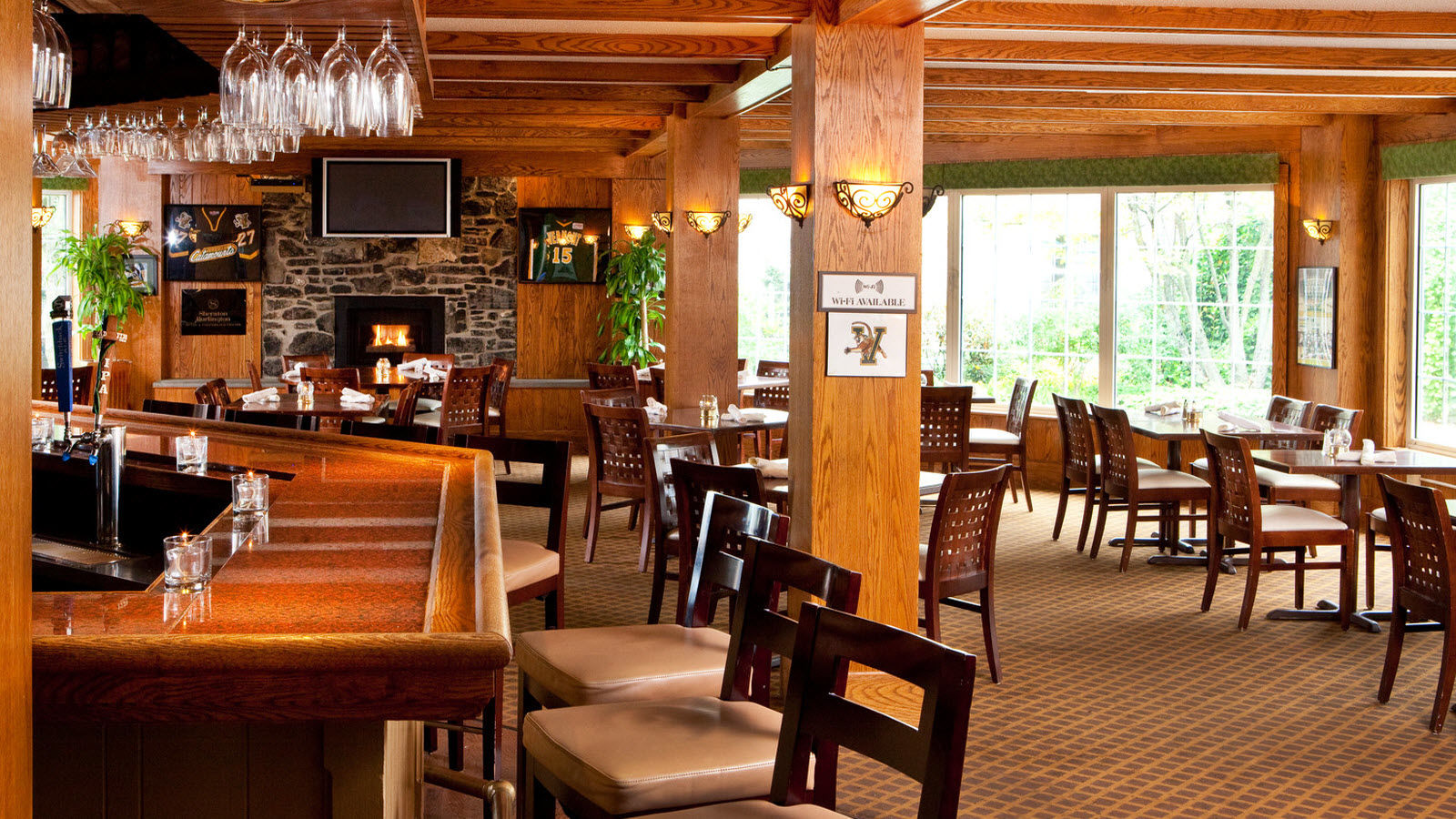 Sheraton Burlington Hotel
Paired will be featured in Tuckaway's Pub and brought to life as day transitions to evening. Join us to find your perfect pair. Our popular pairings include:
Vermont Burger paired with Von Trapp's Vienna Lager
8 ounces of Vermont Boyden Farm ground beef with lettuce, tomato, Vermont hand cut maple cured bacon topped with Grafton cheddar cheese and served on a buttery brioche roll.
Von Trapp's Vienna Lager
(Stowe, VT) Rhiannon California Red Blend
Torta Della Nonna paired with Boyden Cranberry Hard Cider
Shortbread crust filled with pastry cream with a hint of lemon, covered with pine nuts, almonds and powdered sugar.
Boyden Cranberry Hard Cider
(Cambridge, VT) Sandeman's 20 Year Tawny Port.