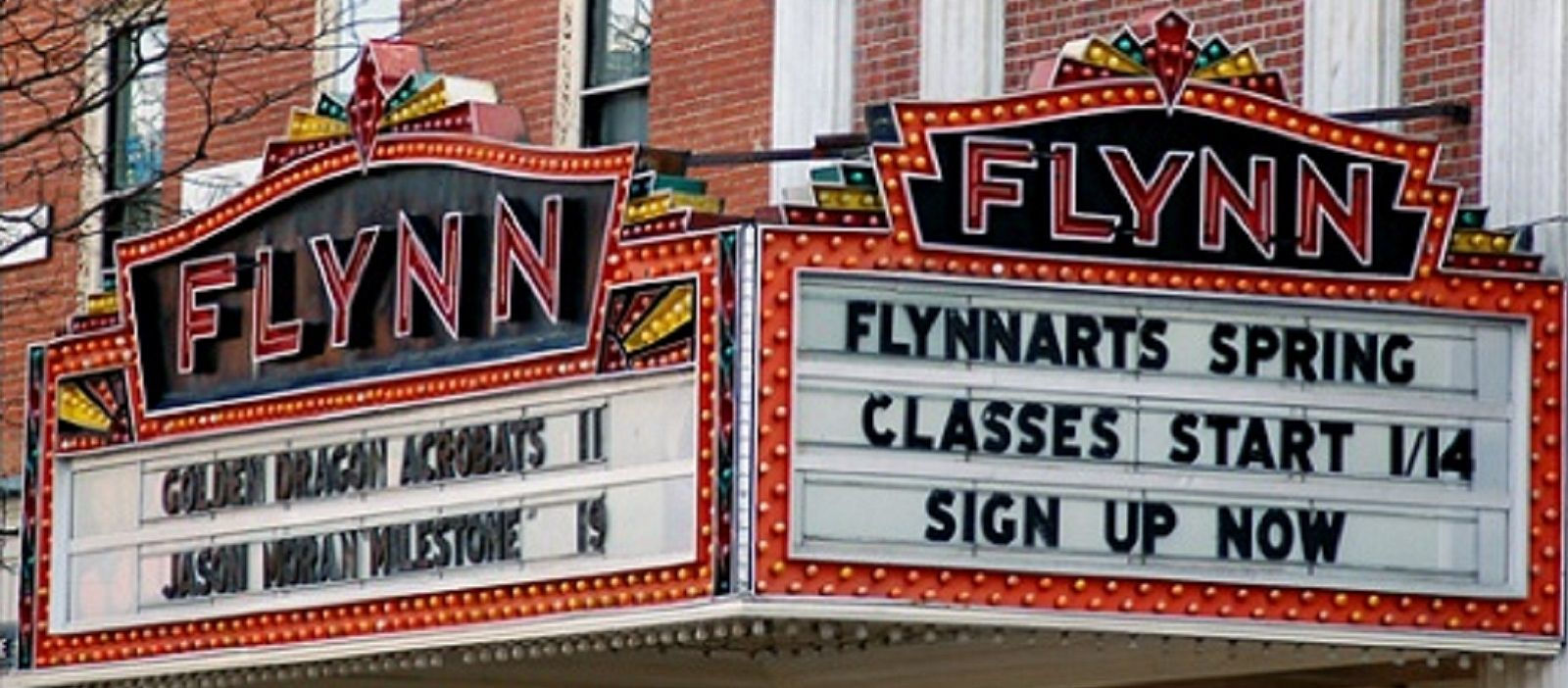 The Flynn Theater (Flynn Center for the Performing Arts) is a full-service performing arts space in downtown Burlington. With a 1,453-seat auditorium and a 180-seat cabaret space, the Flynn attracts both local and touring acts. Additionally the downtown Burlington theater serves as performance space for the Vermont Symphony Orchestra, the Vermont Youth Orchestra, Lyric Theatre, the Vermont Stage Company and the UVM Lane Series.

Check out the upcoming performances at the Flynn Theater.
Box Office Hours

Monday-Friday 10:00 AM–5:00 PM
Saturdays 11:00 AM–4:00 PM
Extended hours on performance days to 30 minutes after curtain call

Box Office Location

153 Main Street, Burlington, Vermont 05401

Transportation: The Flynn Theater is located approximately 2 miles from our Burlington hotel

Please expect a 5 minute drive
The Flynn Theater address: 153 Main Street, Burlington, Vermont 05401

Parking
Learn more about things to do in Burlington.