G's Burlington Restaurant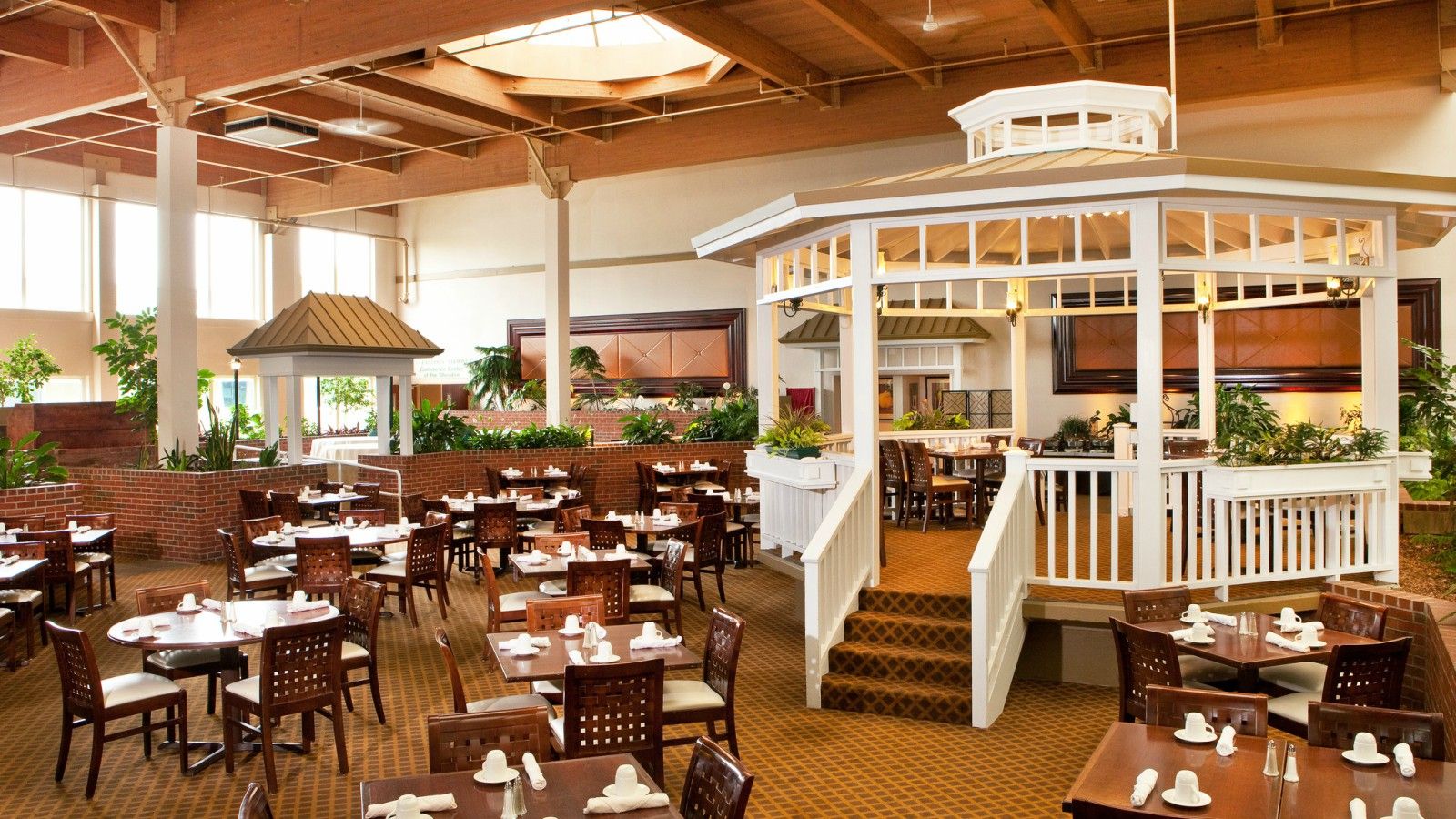 Located in the Summerhouse, our lushly planted four-story atrium and courtyard, G's Restaurant offers an intimate feeling set amidst a serene setting. Our Burlington restaurant is open daily, serving a delicious breakfast menu Monday – Saturday, with our award-winning buffet offered each Sunday.

With ample seating capacity that is fully wheelchair accessible and complimentary Wi-Fi, enjoy our warm and cordial Vermont hospitality.
G's Restaurant hours are:
Monday - Friday: 6:30–11:00 AM
Saturday: 7:00–11:00 AM
Sunday Buffet: 7:00 AM–12:00 PM
Seasonal changes may reflect menu changes. Please contact us directly at (802) 865-6602 with any questions.
Learn more about our Sheraton Burlington restaurants.