Pet Friendly Hotel, Burlington, VT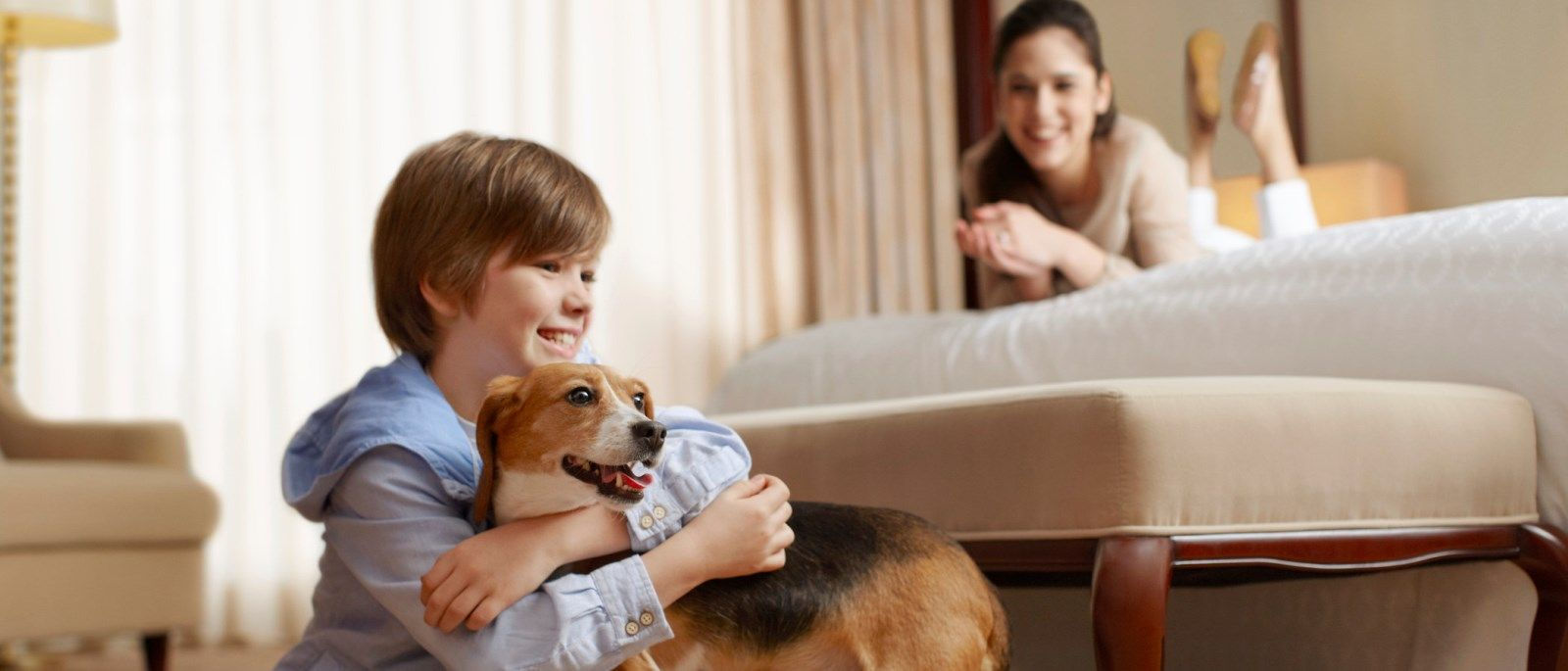 We understand how hard it is to leave behind your best friend – that's why we are a pet friendly hotel and allow dogs to stay with you in your guest room. We accept dogs up to 80 lbs. and we require that a dog be noted on the reservation and presented upon check-in. A pet waiver must also be signed upon arrival.
Dogs are not allowed on the Sheraton Club Level or in Club Lounge. All dogs must be kept on a leash or in a carrier while in public areas, and kept out of food and beverage outlets and the pool area. Guest must accompany pet at all times and guest be present while any member of the hotel staff such as housekeeping or engineering is in the room. Room cleaning must be scheduled in advance for a time when the dog will not be in the room or the owner is present, and if damage is found after checkout, the credit card on file will be charged.